Fine Artist and Art Educator
Yvonne is recognized as a Canadian painter of fine art who skillfully applies layers of pure pigment, building up luminous colour and depth until each completed piece radiates with light from within. 
"Painting is easy when you don't know how, but very difficult when you do" ~ Degas
 A natural and professionally trained teacher, Yvonne will help you reach your artistic goals. Workshops to private in-studio sessions  are available to hone your skills.  Opportunity awaits…highly customizable, from individual to small groups, beginners to seasoned artists. Build on your skills and embrace the confidence to continue painting. 
Release your inner artist
Yvonne is represented at Fine Art Galleries across Canada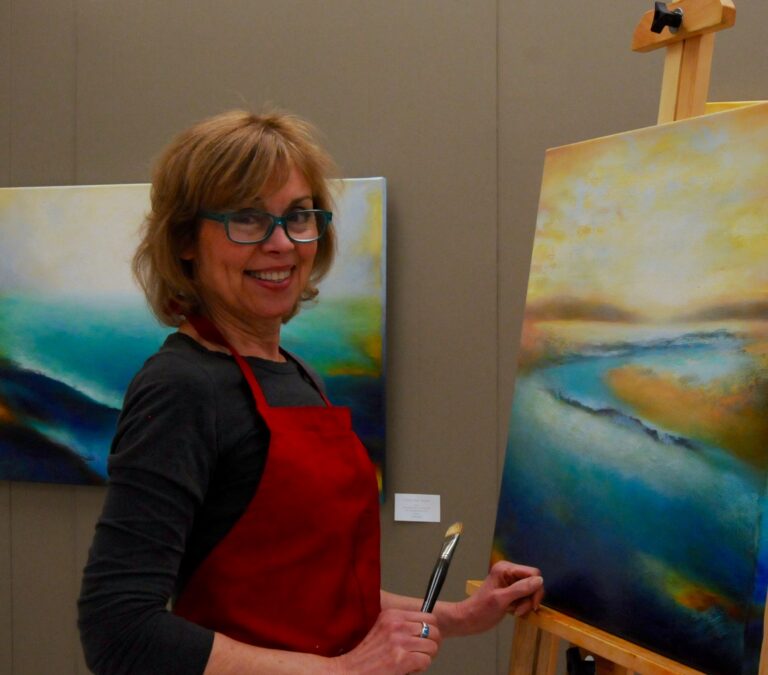 Curious? Stay up to date on News From The Easel…
"The only thing I know is that I paint because I need to." ~ Frida Kahlo
I was very excited and inspired by my painting sessions with Yvonne. The introduction to layering in oils at first intimidated me but as I worked my way through the process I realized the benefits of this method and with Yvonne's patient direction my paintings gained depth and life. Yvonne helped make oil painting fun, something to look forward to and gave me confidence to expand my horizons.
Taking Yvonne's painting classes were enjoyable and easy to follow. Her method of teaching the old masters' techniques was both accessible and thorough. I feel as though now I can apply these techniques to my own paintings in order to enhance my own work. Thanks Yvonne! I look forward to painting with you again!" Evan Christian, Secondary School Art Teacher
I didn't realize oil painting could be so enjoyable and rewarding. I have Yvonne Reddick to thank for this insight. My introduction to oil painting was at one of Yvonne's beginner workshops in 2018. Yvonne's patient and thoughtful, step-by-step approach to teaching led to my first painting surpassing my own expectations.
A beautiful person. An amazing artist. That is Yvonne. I have taken numerous workshops with Yvonne. She teaches a broad range of subjects in the Old Masters technique and willingly shares her knowledge. Whatever your skill level, Yvonne is there to coach, encourage and help you along your artistic path. Who inspires me to paint and grow as an artist? Yvonne."